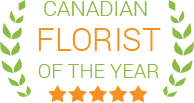 Canadian Florist of the Year
Jackman's has been named "Canadian Florist of the Year" by Teleflora the past 12 years.
close window
Premium Sizes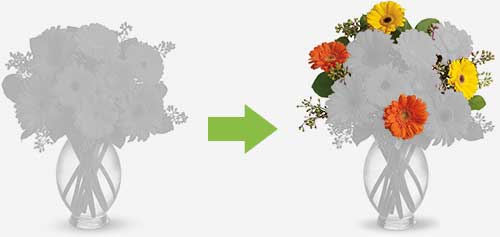 Each premium arrangement is specifically designed to make a big impression. They are larger, fuller and more beautiful than our standard selections.
Why our flowers last longer
We only use locally grown Ontario flowers wherever possible with less shipping so they are fresher.
We invested in a sophisticated multiple cooler refrigeration system, with precise temperature and humidity control, specifically designed for optimizing flower life.
All our flowers are processed using our precise dosing system to hydrate, add flower food, and remove bacteria which allows flowers to develop fully and last longer.