Premium Sizes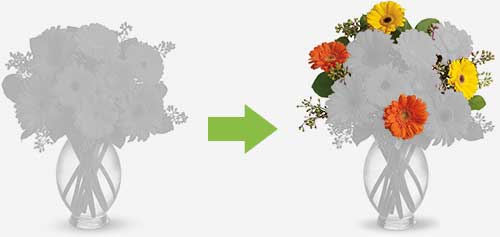 Each premium arrangement is specifically designed to make a big impression. They are larger, fuller and more beautiful than our standard selections.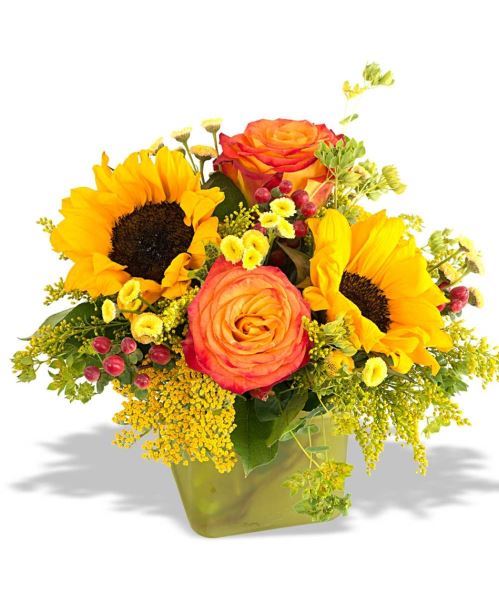 Why our flowers last longer
We only use locally grown Ontario flowers wherever possible with less shipping so they are fresher.
We invested in a sophisticated multiple cooler refrigeration system, with precise temperature and humidity control, specifically designed for optimizing flower life.
All our flowers are processed using our precise dosing system to hydrate, add flower food, and remove bacteria which allows flowers to develop fully and last longer.
Add Something Special

When you choose chocolates, we will add a box of chocolates from our delicious selection starting at 200g sizes.

When you add balloons, we will include a baloon that matches your occasion. You will enter your occasion on the order page.

Stuffed animals are added based on availability. We typically have bunnies, bears and fluffy creatures that everyone loves.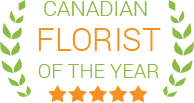 Canadian Florist of the Year
Jackman's has been named "Canadian Florist of the Year" by Teleflora the past 12 years.
close window
Same Day Delivery. Fast & Fresh.
North Bay Area
Orders placed by 4pm weekdays, 12pm weekends.
7 days a week.
Other Destinations
Orders placed by 12pm weekdays,
10am on Saturdays.
(In the recipient's time zone)
All of Our Prices Are in Canadian Dollars
As a Canadian Owned and Operated Florist / Floral Delivery Network, the prices for all of our products are displayed and more importantly charged in Canadian Dollars.
This means NO surprises at checkout and NO foreign exchange fees on your credit card statement. Just the honest pricing and transparency that you deserve.